Innovate and Experiment.
It's in our DNA.
GRAPHIC DESIGN | WEB DEVELOPMENT | COMMUNICATION
Consult
We can't know what to do for you until we've asked LOTS of questions, researched your industry, honed in on what the competition is up to and figured out who you're talking with.
So let's spend some time getting to know you, your business and your goals.
Create
"The secret sauce of creativity begins its ancient process (usually in the shower or on a long walk). Ideas emerge from a sort of 'swirling' in the brain.
We create comps (design-ways) to give you an idea of what we're thinking and to focus in on exactly what we're going to do. These eventually become media tools.
Connect
These media tools begin to connect to your donors, customers, and other selected audiences. They see your ads, engage with your social, consume and review your product.
We can go further to engage your audiences in two-way conversations – radically altering the old 'promotion' model into one of 'attraction'!
Years of experience,
Decades of Design
Years of experience has taught us much.  We know how to get things done. How to talk to clients, simply and straightforwardly. We know how to save you money, time and effort. Across many industries, media, and challenges.  Why risk your message to anyone else?
The Philipson Group is a strategic communications and new arts firm focused on delivering innovative, smart design, memorable events and creative collaboration to consumer and enterprise marketers, nonprofits and community ventures.
From the very beginning, the company has placed a premium on innovation and experimentation. We have always believed it was crucial that we offer our clients the freshest thinking to give them a competitive advantage.
Today, innovation remains a vital part of the firm's DNA. "That's partly out of necessity but also out of a real desire to help our clients with change", says Michael Philipson, President. "We are relatively quick and nimble, so we can approach things from a different perspective. You benefit from a more flexible, more unique solution."  
From building some of the very first one-way communication websites in existence to the modern age of complete client engagement, social media linked and content management solutions, PhilipsonGroup has created a multitude of sites in a variety of industries. We were building some of the very first mobile-friendly sites in Rochester and brought the first public usage of QR codes to the Xerox Rochester International Jazz Festival. We love innovation and thrive on making the web experience memorable.
Your website is global.
Make it count.
Make it work.
Make it beautiful.
At the heart of everything we do, is great graphic design. Great design is invisible to users. Typography, balance, color, and hierarchy determines what is a good design and what is merely a mediocre design. Let us help you bring great design to your brand or organization. With a particular focus on non-profits, PhilipsonGroup helps you show your best side to donors, members, and funders while creating messages that work.
Non-profits should not have to settle for bad design. (You can do a lot with just black and white (as you can see in this website!)
Great graphic design should be invisible to the user.
Non-Profit Design
Non-profits have a special challenge. How do they reach out to clients, donors, members, funders and prospects to advocate for their missions in a way that is both cost effective and beautiful? How do they tell compelling stories? And how do they do this on usually very limited marketing and engagement budgets? PhilipsonGroup has been helping non-profits for years make the most of their budgets, while also creating compelling stories and touch-points. Let us help you increase your engagement across all your audiences – while saving money and creating beautiful media at the same time.
Your non-profit has a compelling story to tell.

Your mission is sound, your passion is real.

You can do this.
"Working with Michael is very enjoyable! He is inspiring and an essential part of the creative process. There are people in our industry that you "click" with and Michael is one of them. He is most interested in producing a high-quality product and the way in which he makes this happen seems like "a walk in the park" for him. I can't say enough good things about this gentlemen. I can only hope to be able to work with him for years to come."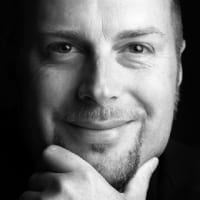 Walter Colley
Photographer
"Michael developed the image and look of the Pilates Method Alliance since it's inception to present day. Michael also provided creative, cost effective and successful marketing and advertising solutions for us both in print and electronic media. His dedication to his clients is unsurpassed in my experience."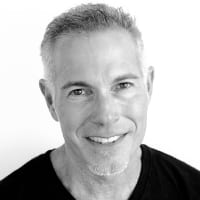 Kevin Bowen
Client
"Michael was a creative force in Rochester New York bringing new ideas to the local businesses as well as working with civic leaders to improve the city as a whole with the Garden Aerial projects that are currently underway. His drive to push the envelope with new technologies and new ideas set Philipson Group ahead of the pack in Rochester."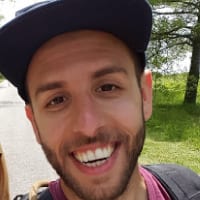 Mike Morisco
Freelance Web Developer
Contact Us
Want to get started? Contact us today.